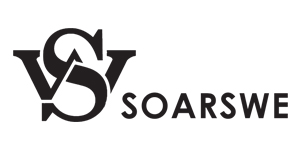 Soarswe is your global online store thatdelivers latest fashion apparel for women. We have latest trendy dresses, tops, swimwear, shoes, and more for every fashionista. Thousands of products in different styles arewaiting for you!
We value all our customers:
Our professional customer service team is always here to help you. Your satisfaction is our top priority!
Moreover, you can easily get your orderanywhere in the world thanks to our worldwide shipping service!
Enjoy your shopping at Soarswe.com.
Email:

[email protected]
Address: 7/F SPA CENTRE NO. 53-55 LOCKHART ROAD WANCHAI H.K.(Not Warehouse-Return Address)